2019 - ongoing
Abstract
Change Now, Architecture Later!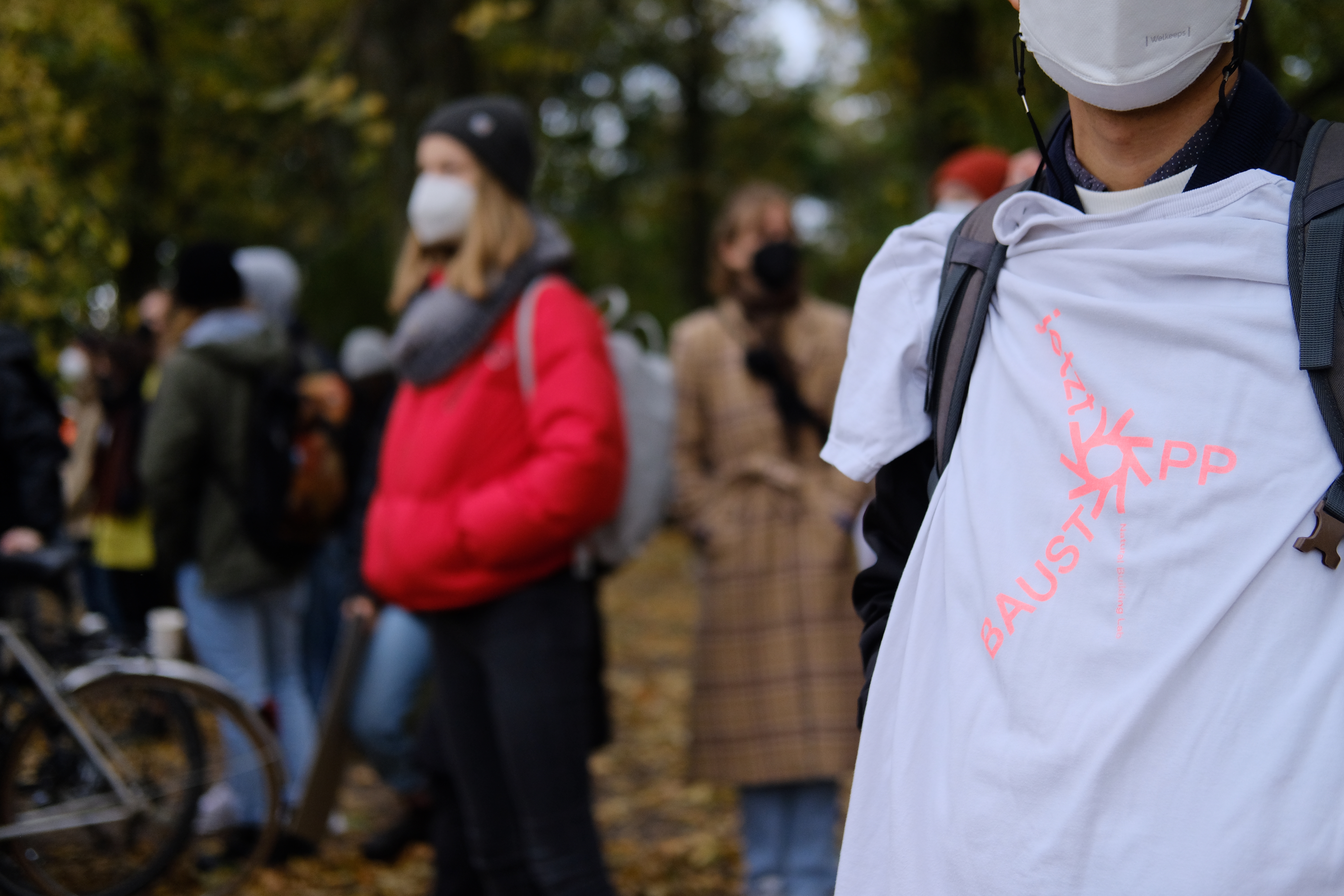 image: Baustopp Jetzt! NBL at the Klimastreik 21, © Matthew Crabbe
a practice-based investigation of collective learning processes as part of a disciplinary transformation
︎︎︎ Practice-based PhD Thesis
︎︎︎ Supervisor: Prof Eike Roswag-Klinge
︎︎︎ Work in progress
This practice-based research sets out to investigate the societal, institutional and disciplinary narratives and challenges facing educators, students and project partners as participants in emergent and collective learning processes.

The 2020's condition of constant crisis continues to deliver urgent new narratives for change that can only be satisfied by immediate and constant action. Yet architecture practice is still faced by some hard truths regarding the climate emergency, resource scarcity, diversity and ultimately its relationship to an intransigent building sector. The changes facing the next generation of practitioners will be profound and permanent. As teachers, we are constantly in contact with students who will form this next generation and question some of the outdated values and assumptions at the core of the architecture profession. Their values and ideology, formed in early practice experiences can, and will exert a lasting and positive effect. As practitioners we also have the freedom to bring new knowledge, innovation and approaches into reality through pilot projects, prototypes and processes. As researchers we document, theorise, innovate and challenge with a view to ultimately improving our practice. We are in constant motion, but we still have to consider the big picture - whether what we are doing is good, right or effective? The investigation looks to formulate these questions in relation to societal, institutional and disciplinary narratives and find new ways of reflecting on my practice at Natural Building Lab since 2018.
Full Abstract (PDF)